Customized solutions for your needs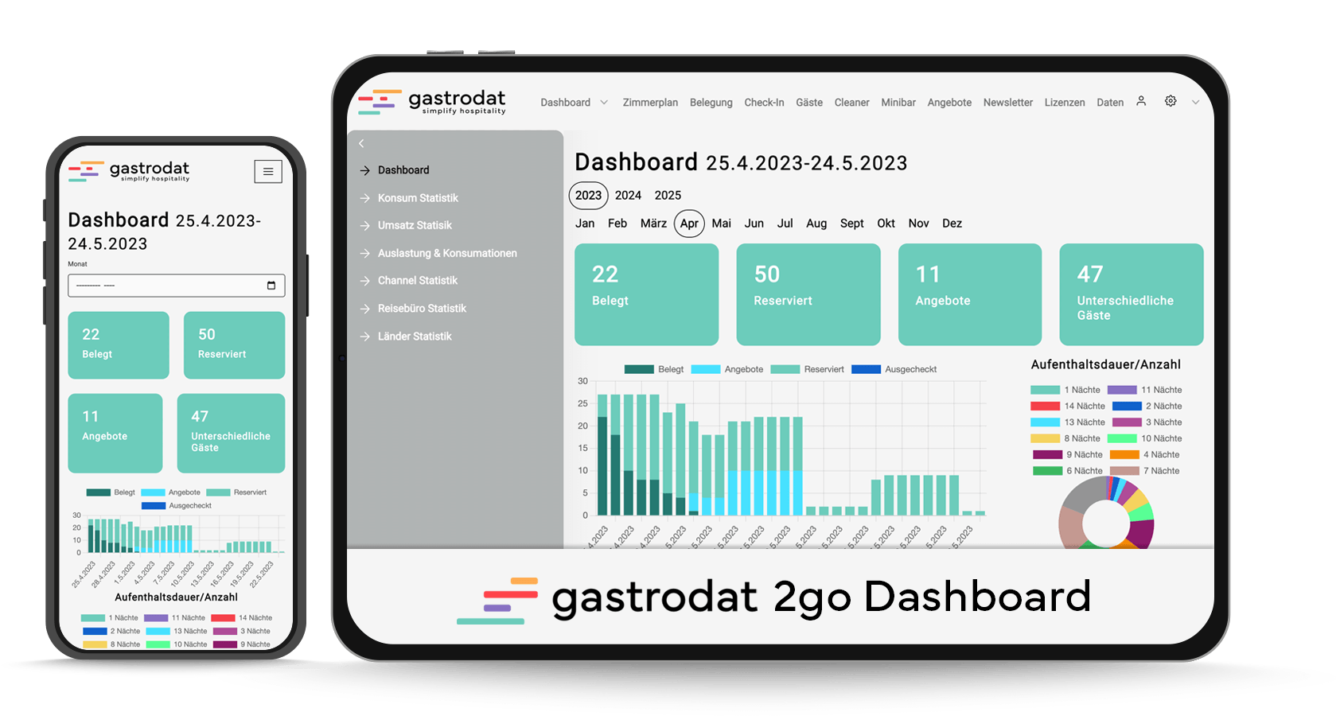 gastrodat 2go
Our new all-in-one solution gastrodat 2go is the ideal companion for hoteliers who want to access the gastrodat hotel software on the way. With gastrodat 2go, you have everything under control at all times – intuitively and with secure access.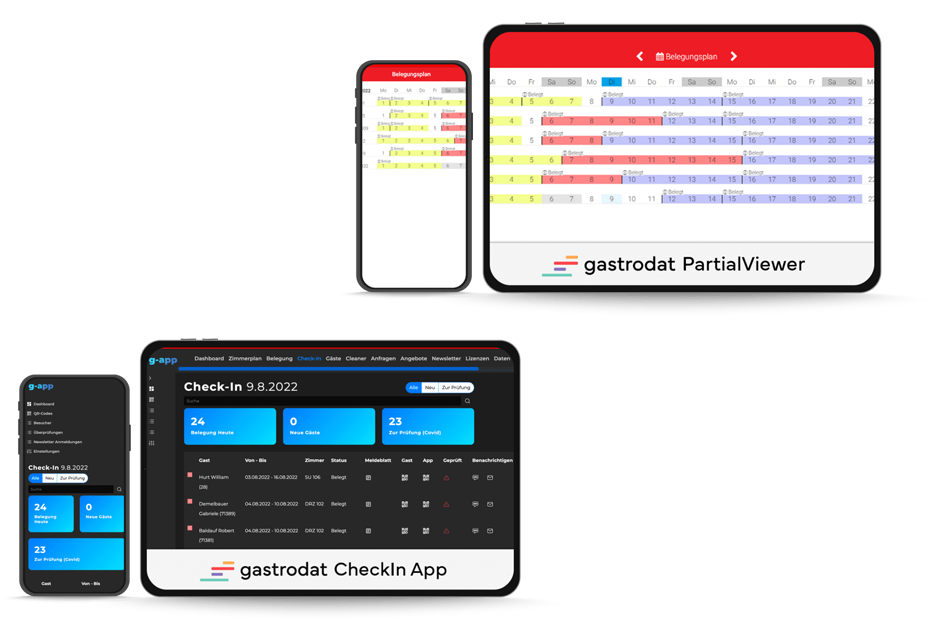 apps
Modern, functional design for more flexibility – this is what distinguishes the gastrodat CheckIn app (CIA) and the gastrodat Partial Viewer. Guests, hoteliers and owners of apartments managed by third parties benefit from the apps.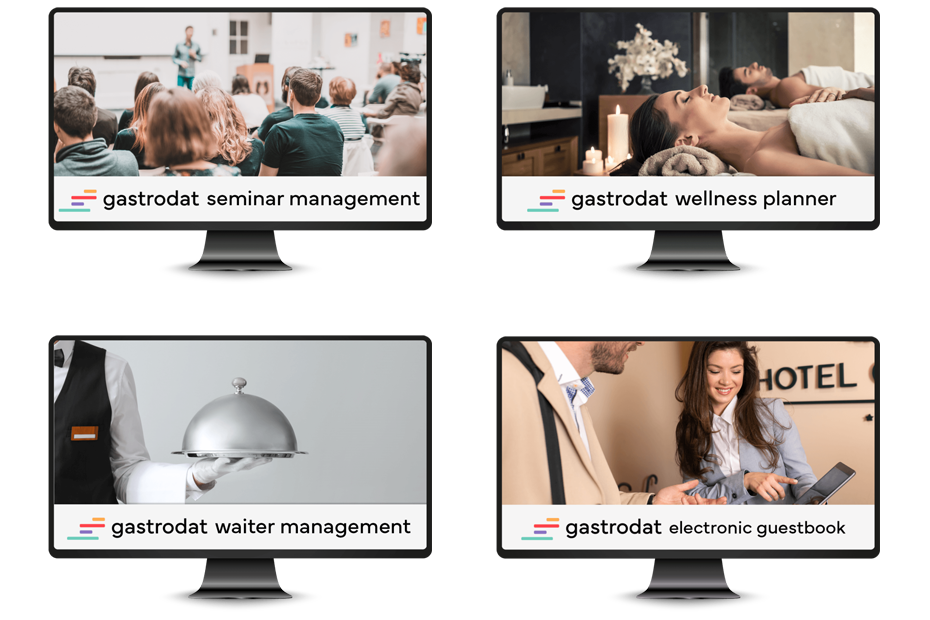 additional modules
For special needs, gastrodat has developed numerous add-on modules that convince with their targeted functions.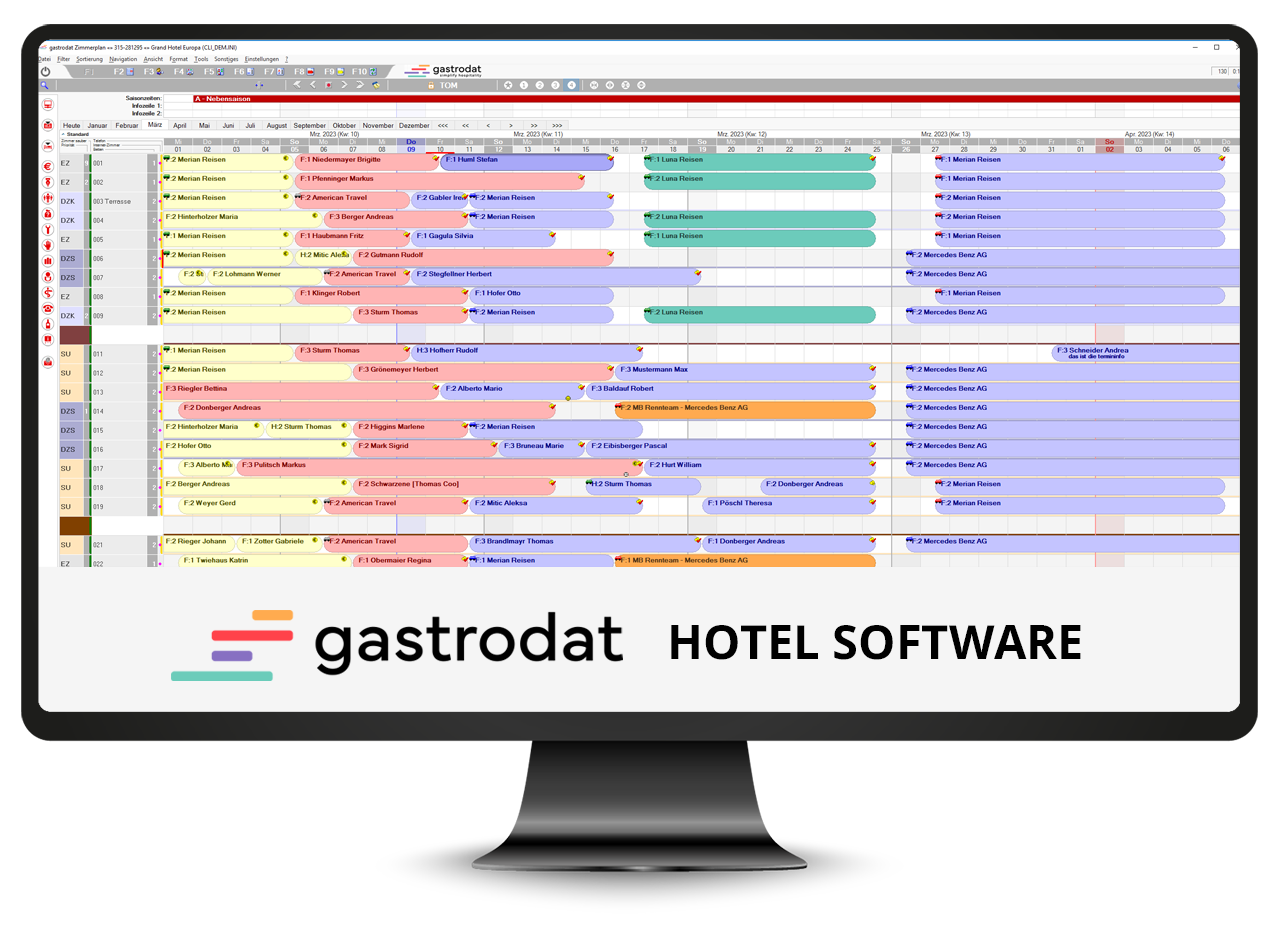 voucher system
The integrated gastrodat voucher management allows you to issue vouchers in the desired amount directly from the Property Management System (PMS). An automatically assigned number range controls the correct redemption and offsetting entry in the hotel management program.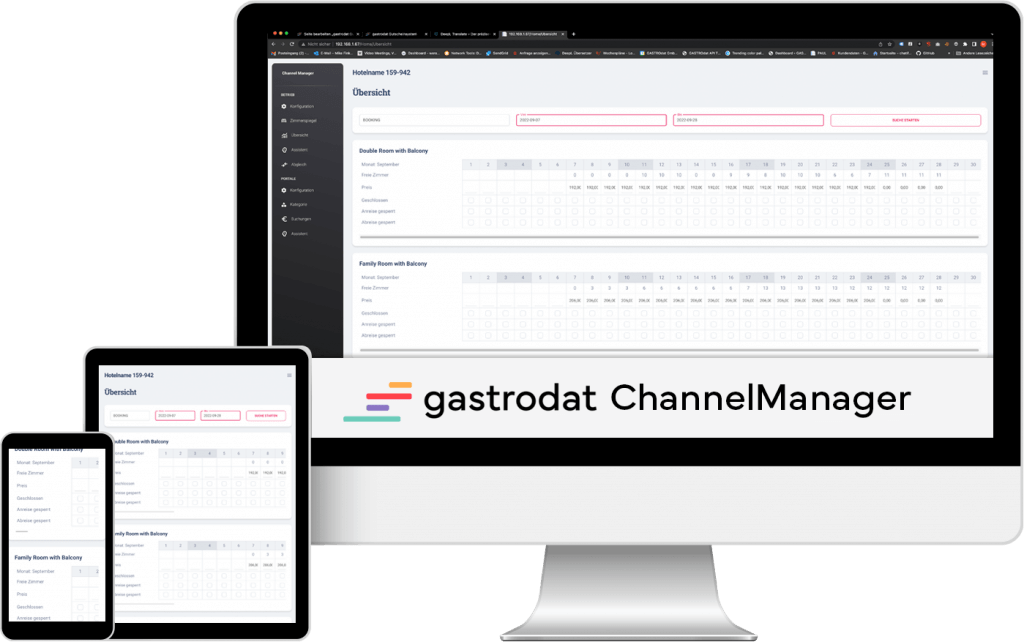 ChannelManager
With the ChannelManager, the quotas from gastrodat are transferred to online portals fully automatically. The maintenance of the individual channels is no longer necessary, as the ChannelManager acts as a distributor.