GASTROdat MarketingManager
Your virtual assistant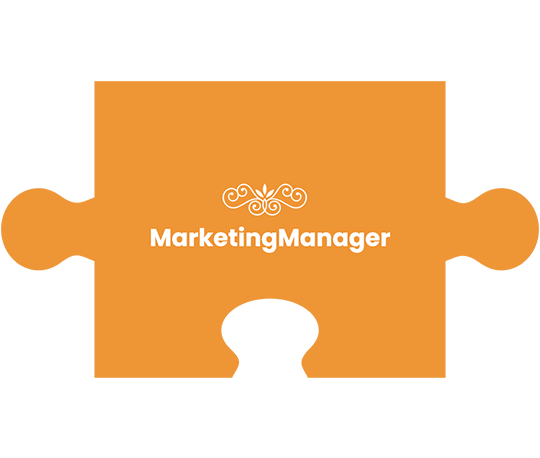 The MarketingManager makes the correspondence with your guests much easier, with a few clicks you can send information before arrival (see also PCI), evaluation links after departure, personalized birthday mails or you increase the chance of a booking by means of a friendly follow-up mail to open offers.
Furthermore, he is your "virtual assistant" in first place, with whom you send newsletters on your topics – fast, uncomplicated and tailor-made for the respective group of guests.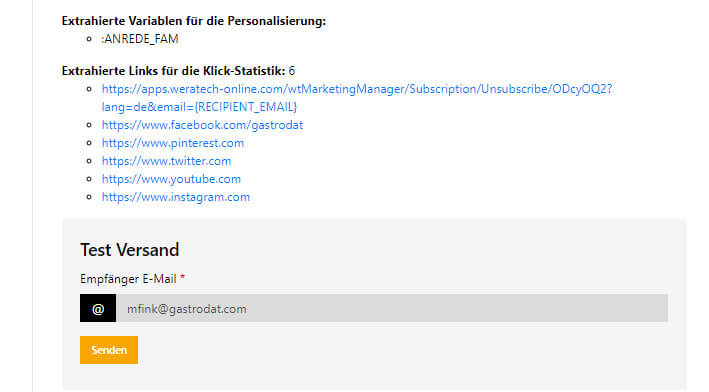 Sending newsletters part 2
Here all variables (e. g. SALUTATION_FAM for the personalised salutation of a guest) you have defined in your newsletter are shown.
Furthermore, all links appearing in your newsletter are listed up for analytical reasons.
Here you also have the possibility to send the newsletter to one of your own e-mail addresses for trial.