The digital helpers for individual requirements
Modern, functional design for more flexibility  – this is what distinguishes the gastrodat CheckIn app (CIA) and the gastrodat Partial Viewer. Guests, hoteliers and owners of apartments managed by third parties benefit from the apps.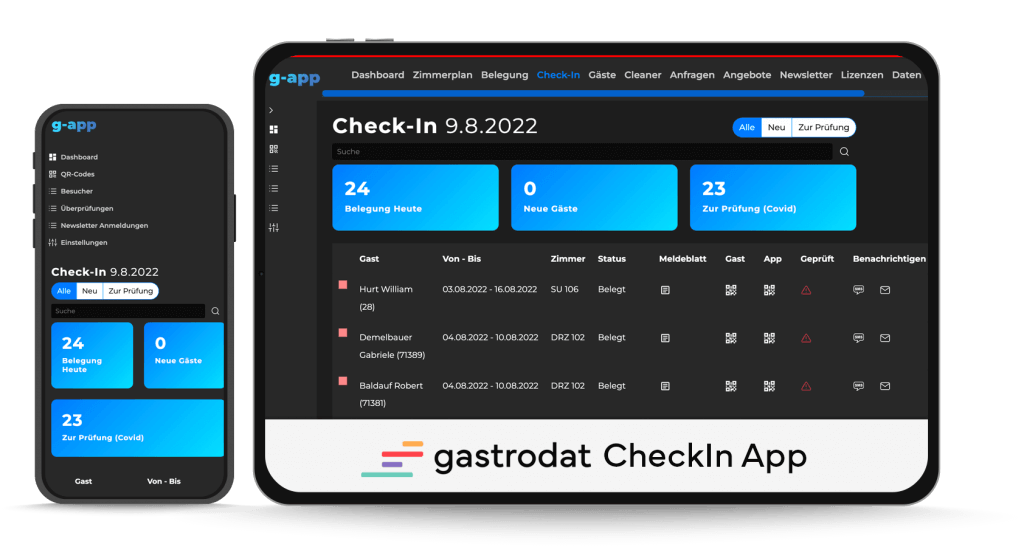 gastrodat CIA – CheckInApp
Extension to PreCheckIn with travel document upload and digital signature for all needs: Newsletter approval, guest card generation, DSGVO and electronic guest registration, as well as automatic deposit for registration control.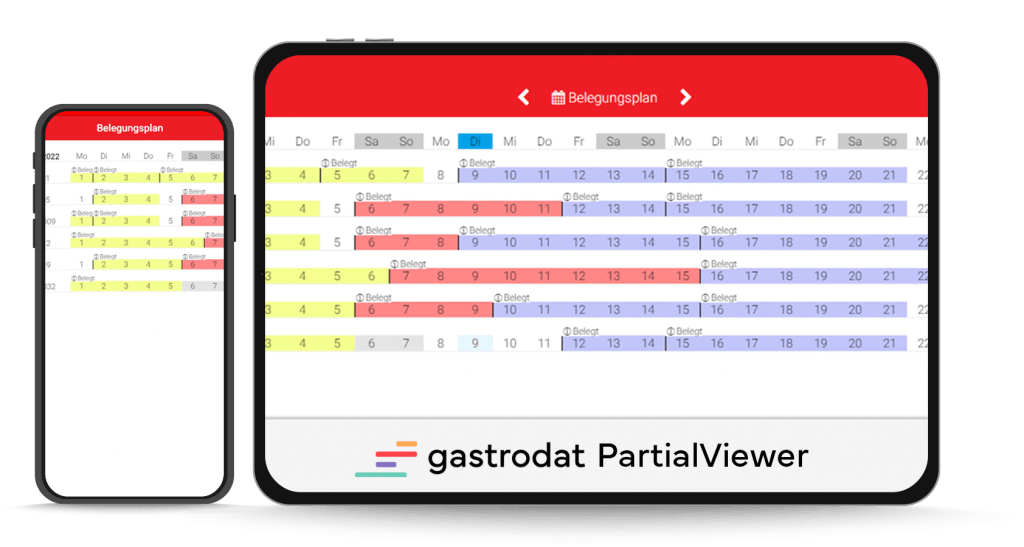 gastrodat Partial Viewer (Owner App)
Ideally suited for accommodation businesses run by third parties.
Completely DSGVO compliant, because each owner only sees the history, occupancy and reservation of his/her unit, without registered guest names.