simplify
hospitality
gastrodat – your simple and professional hotel software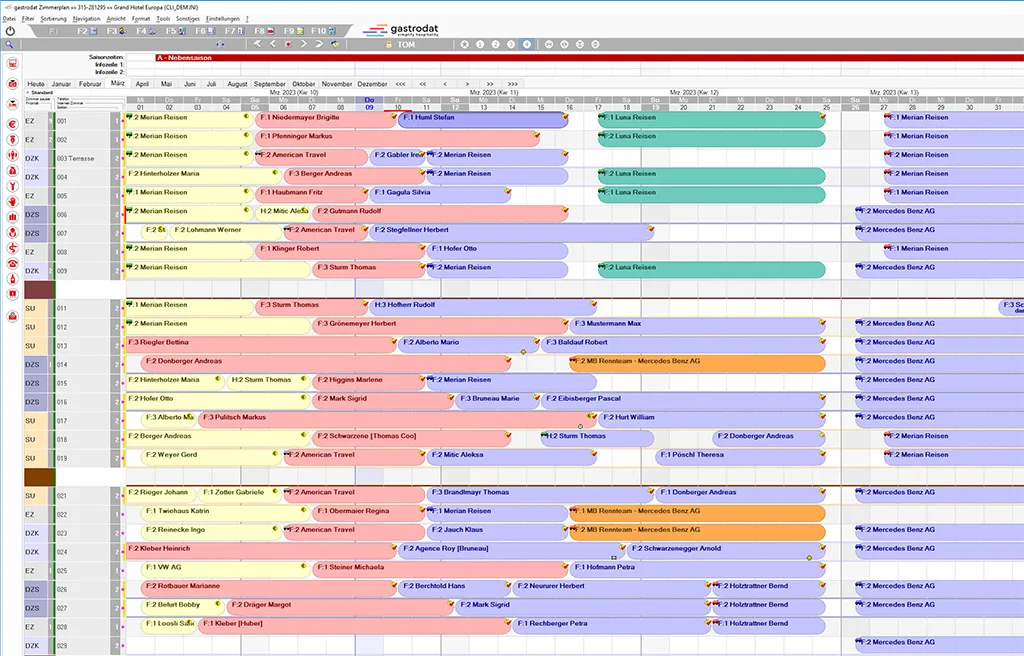 Simplify your hotel management and relieve your staff with our booking software.
The all-in-one hotel software from gastrodat provides everything from a single source: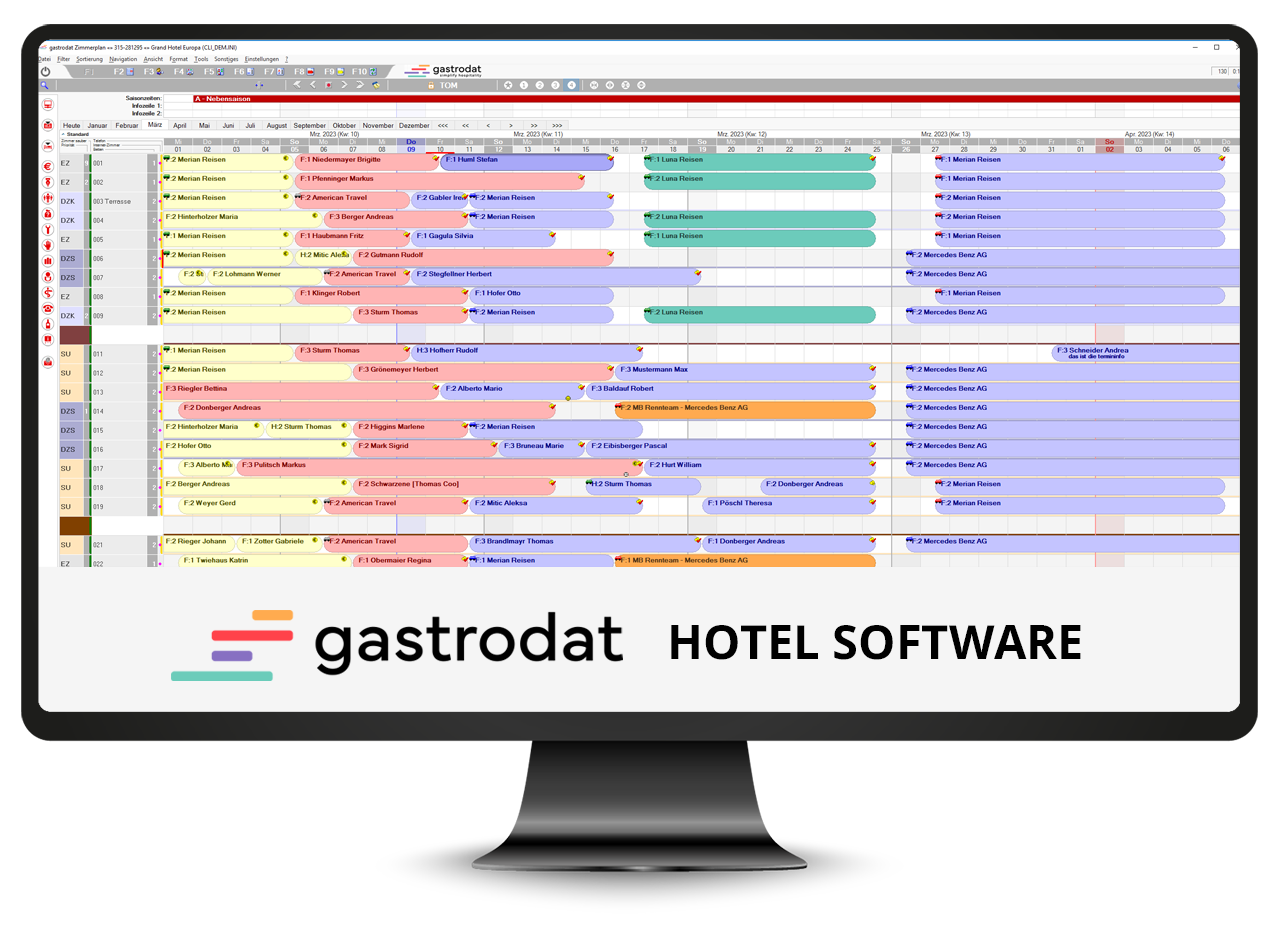 Hotel software
gastrodat is the optimal software solution for the entire process in your accommodation business. From offers to check-out, from statistics and accounts receivable management to invoicing and countless extensions.
Years of experience and constant consultation with our customers have resulted in a professional and simple booking programme. Everything is developed in-house and thus comes from a single source.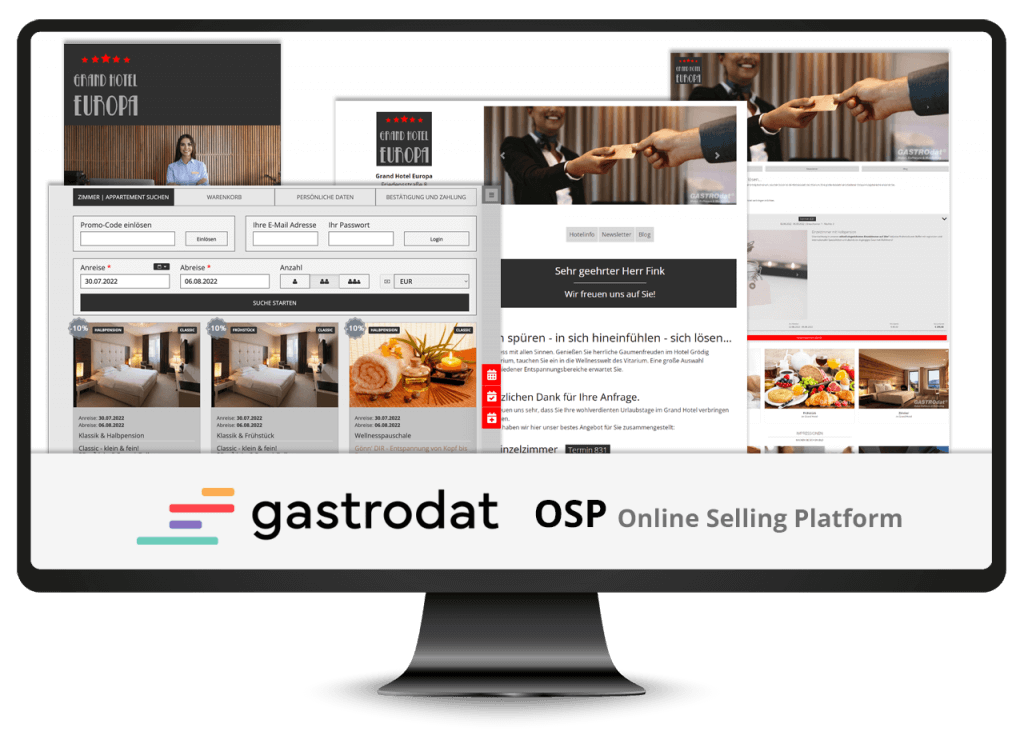 OSP – Online Selling Platorm
gastrodat has expanded its existing core competencies in conventional marketing even further and, in addition to its proven online products, has set another milestone in fully automated booking and website creation!
OSP – Online Selling Platform: a complete package of professional tools for the central management of room rental!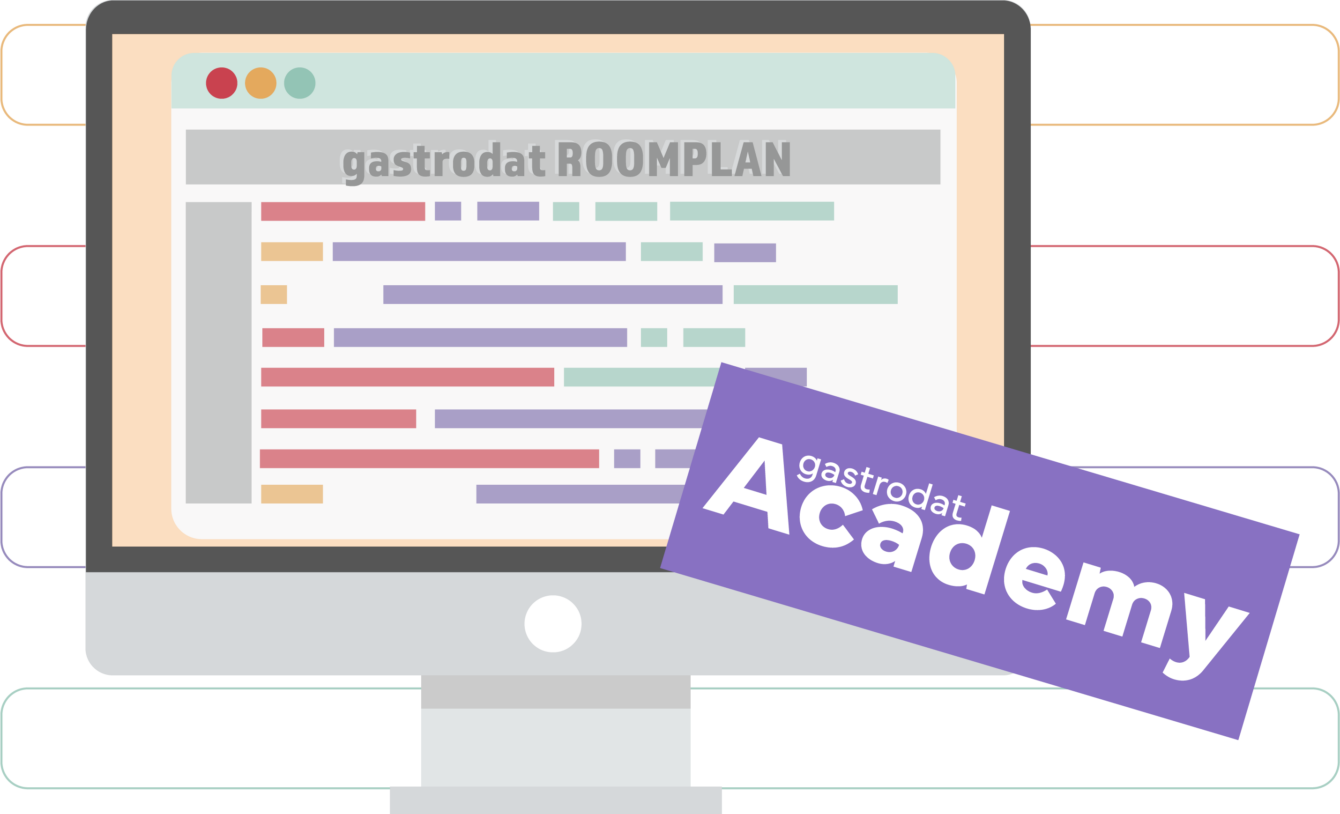 gastrodat academy
Get your staff, your data and your sales fit for the season – with gastrodat's course program and service. Currently, five training courses and two services are offered!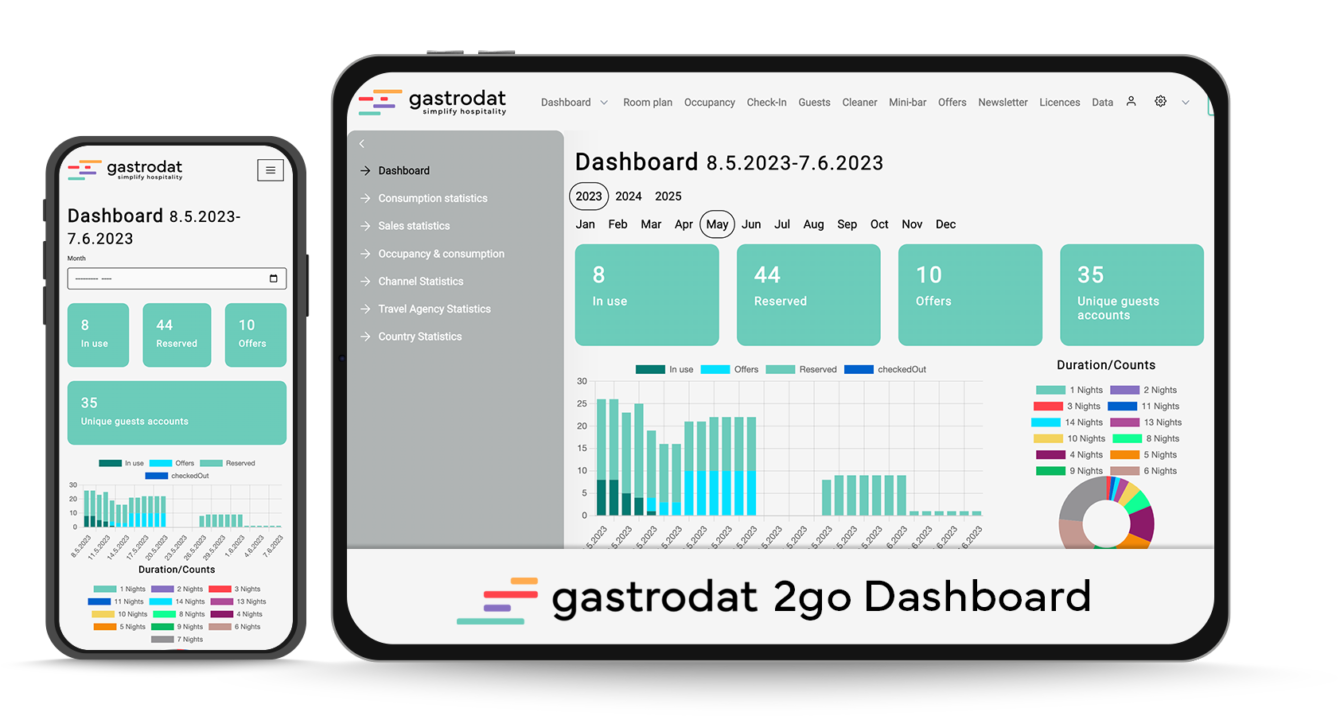 add-ons
With our all-in-one solution gastrodat 2go, the gastrodat apps, our additional modules, the voucher system and the ChannelManager, we offer tailor-made answers to your needs.
In addition, there are interfaces to various providers, such as cash register and telephone systems, keycard, message systems, self check-in, channel and meta channels, and many more.
System partner for more than 30 years
Customers feedback
We are very satisfied all around with the company gastrodat. New tools are constantly being developed to keep up with the times.
The program makes everyday office life much easier, it is simple and uncomplicated to use and if there should be any uncertainties, the employees are always quick to help. In particular, I would like to mention Ms. Lexl. With her competence and friendliness, the cooperation has become even easier and faster, many thanks for that!
We have been working with the gastrodat program in our hotel for several years and are very satisfied with it. Clear and simple. If we have any questions, we can always contact gastrodat, by phone or by mail. And so far all wishes and issues could be solved! Thank you very much from the Landhotel Moorhof in Dorfibm/ Franking!
We have been a gastrodat customer from the very beginning. We like working with the system very much and efficiently. If there are any questions or even problems, the support team is quickly there for help. We can definitely recommend gastrodat to others.
Regular customer since 2005! Fast, reliable support. Constant further development. Field service always available and VERY helpful. Many videos simply explained, which also help outside of support hours! 100% recommendation!
We have been running our business for several generations and gastrodat has always been a loyal companion. All employees are very friendly and always try to solve concerns or problems as quickly as possible. There is a very family-like atmosphere! We are completely satisfied and can recommend astrodat 100% 🙂
Frequently asked questions about gastrodat hotel software