Simplest operability and traceability
The gastrodat WebSite guarantees you the simplest usability and comprehensibility, as all our OSP modules are from one mould and function according to the identical logic.
In addition, the site mirrors your existing room categories and services clearly from your hotel management software.
Keep an overview of the content on your webpage at all times and fill temporary promotion pages with just a few clicks, update your photos yourself or simply bring your content to potential guests in a friendly way!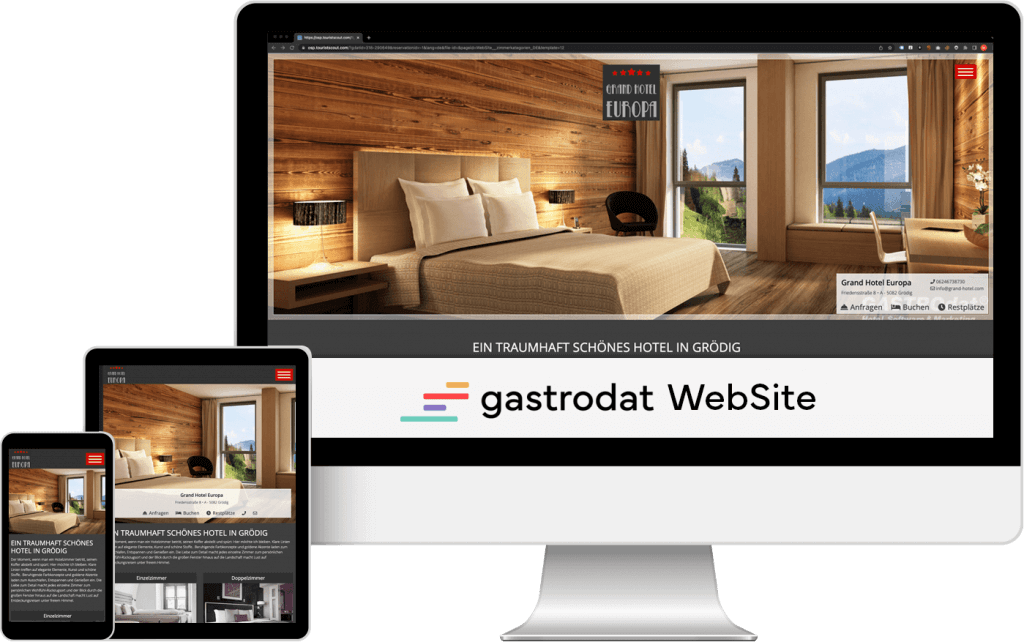 gastrodat WebSite
Your new WebSite
Together with our hotel software gastrodat dynamicPages helps you creating contents for your website and keeping it up-to-date permanently. The operation is very easy and can playfully be handled also by "non-IT-pros".
The system is based on the knowledge that according to an international study all touristic web-pages compromise a set of certain modules.
These are for example:
Thanks to the application of highly modern technologies you can "programme" your website with gastrodat dynamicPages in two steps only.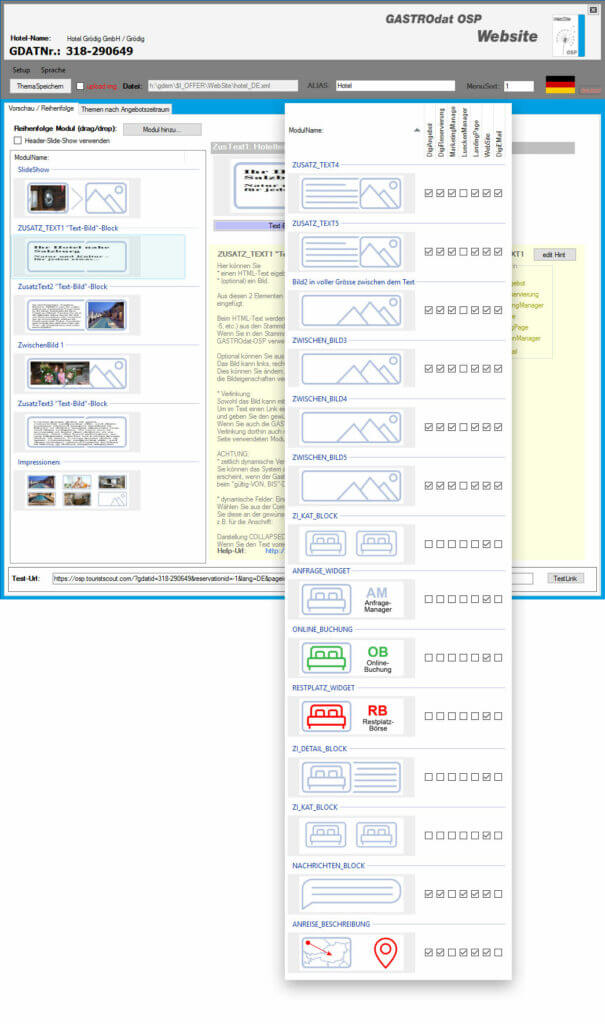 Frequently asked questions about the gastrodat WebSite