Our classic course teaches beginners the basics of the gastrodat hotel software. From the offer creation to the check-out, the most important steps in the digital room plan are worked out together.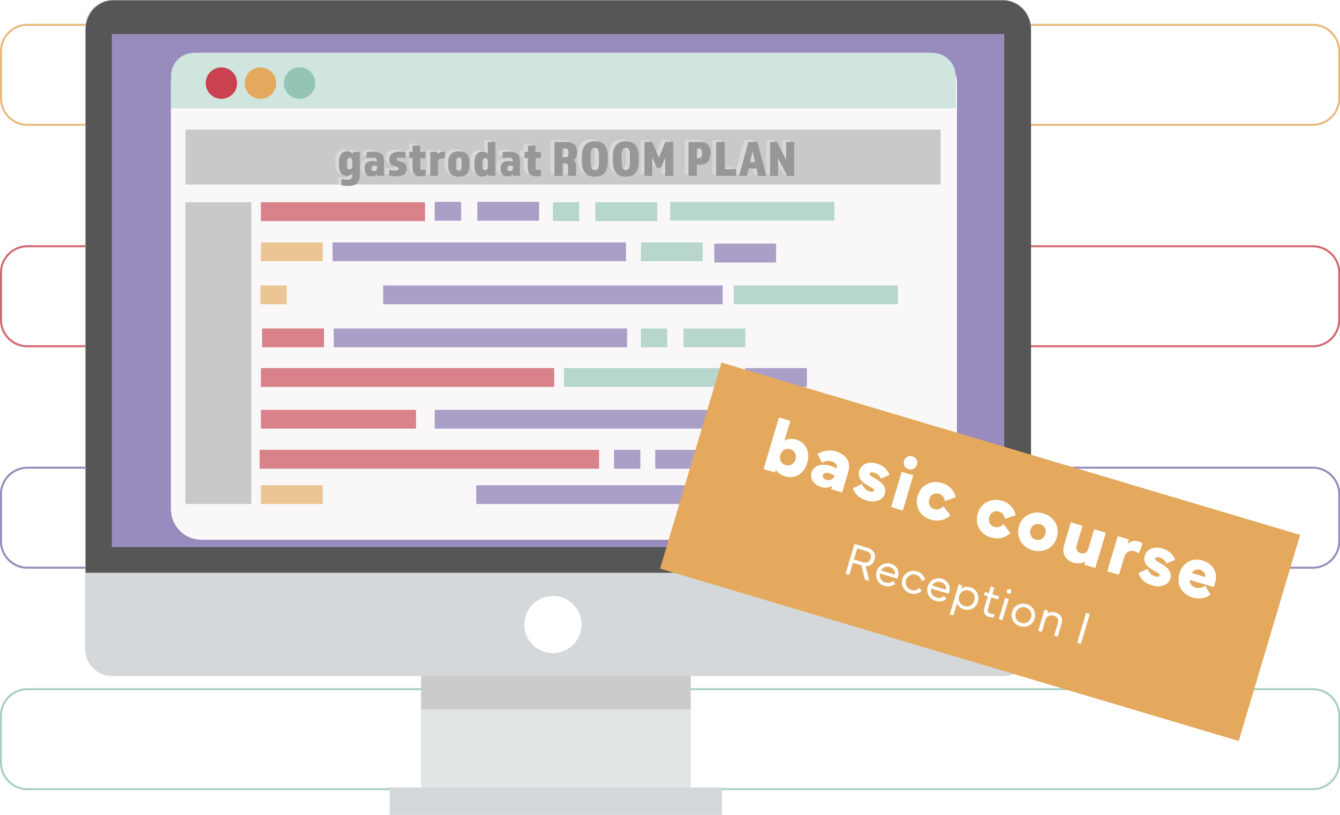 The online training course "Reception Basics I" is particularly aimed at apprentices, career changers and new employees who have previously worked with unfamiliar hotel programs. They all learn how to use the gastrodat hotel software in the "Reception Basic Course (Basic I)".
Topics
Prices
Course cost per person € 490,00
Two persons of one company in one course € 890,00
One person in two courses (Basic I & Basic II) € 890,00
Please note the limited number of participants of six persons per course!
Requirements