GASTROdat GapManager
Sell rooms quickly and uncomplicatedly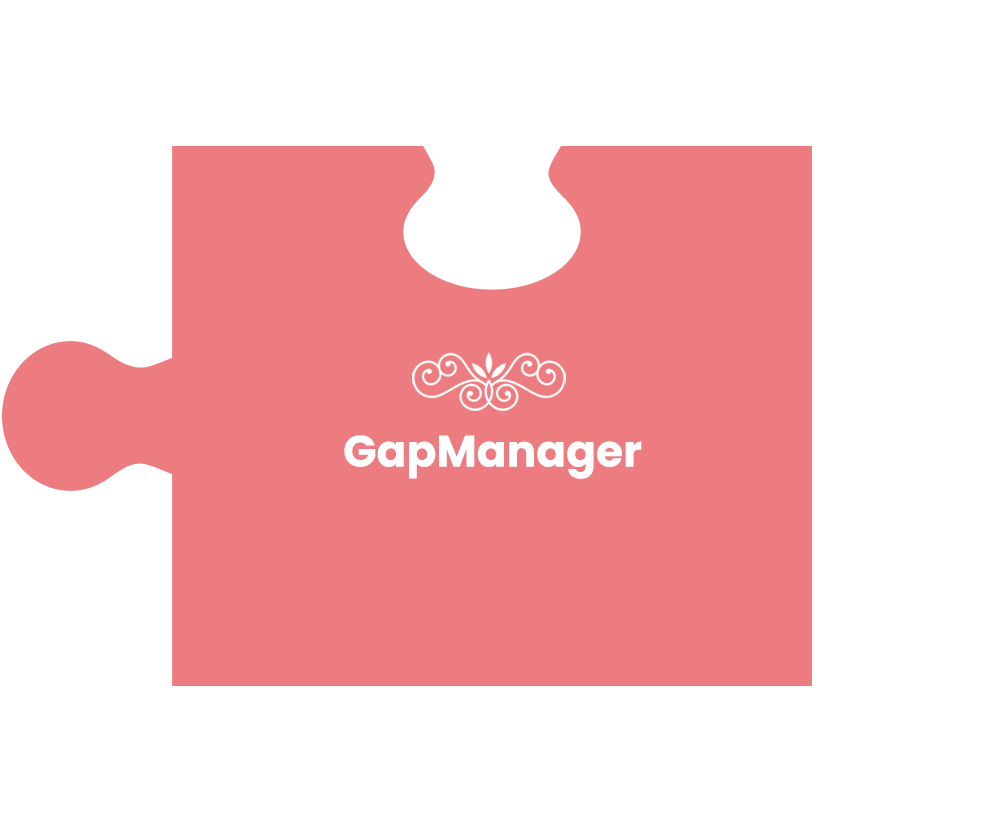 You know how it is, a guest cancels at short notice, moreover, you always have "holes like Emmentaler" in your room schedule between long-term stays and you ask yourself, how can I sell these rooms quickly and easily?
Your next virtual manager, who basically creates a negative of your room plan according to your specifications "what counts as a gap in my house", e.g. 2-4 nights and then provides them with your personal discount logic (only if desired and considered necessary!) Then you place rooms per room on your personal market, namely the remaining space market on your own website or send direct offers with the PromotionManager.
The GapManager searches all your bookings of the last months and years by means of a special developed algorithm and finds out which of your guests are most likely to be interested in this gap.
Afterwards the gaps will be offered to these guests fully automatically by sending them a digital offer.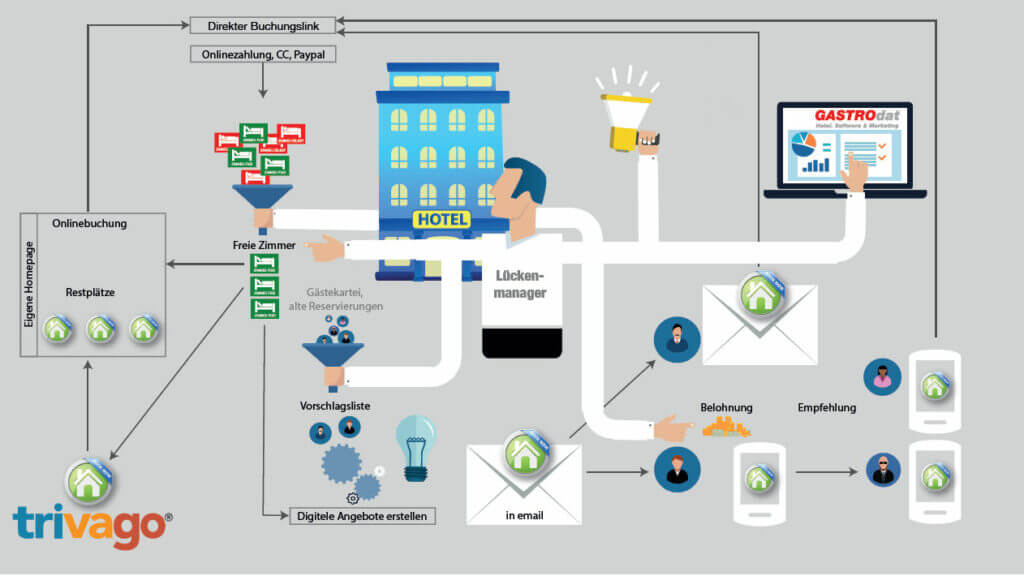 How does it work?

Which rooms are available – where are unwanted gaps?In the setup of the GapManager you can adjust that each gap between two bookings of maximum four days is considered to be a gap. Of course, you can choose also two or three days only. Once that is defined the GASTROdat GapManager immediately searches your room plan for these gaps.
Activate / ignore gap:You have got full control all the time. Decide for each gap whether it shall be sold actively or not. If not, choose "ignore gap" and the GASTROdat GapManager will not display this gap anymore.
What shall happen to the gap?Now the GASTROdat GapManager can start its marketing. You have the following marketing opportunities which can also be combined:
direct offer to former hotel guests
advertising the gaps via your own remaining rooms market
special offers on TRIVAGO
Direct offers to former hotel guests
In case of direct marketing the GASTROdat GapManager is searching all former bookings by an especially developed algorithm in order to find guests who perfectly suit the appropriate gap.
Thereby the GapManager considers the suitable room (for example for two adults and one child) as well as the guests' previous booking habits. Not every guest likes to do short breaks, not everybody likes to travel around Easter. But, if a guest travelled like that in the past, this is a clear indication and the GASTROdat GapManager will propose this guest to you.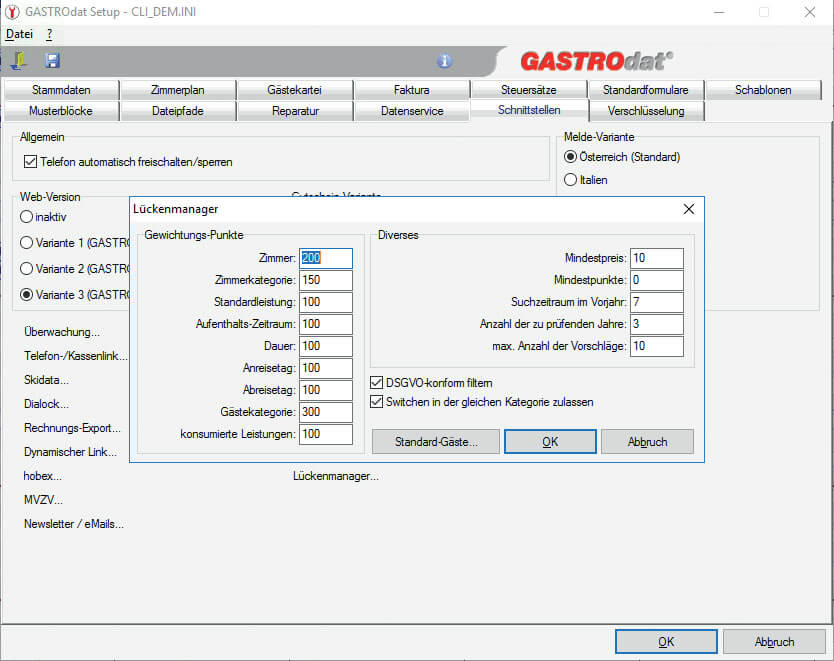 If you select this guest then, he will receive a special digital offer via digital e-mail (abb. DE). The guest can book immediately by the means of the integrated booking link and do a prepayment at the same time – the reservation will be entered to your GASTROdat room plan in real time.
---