Grödig/Offenburg – Falling demand and unbooked rooms are the nightmare of every hotelier. The dynamic pricing of happyhotel counteracts this. More time for the guest is the focus of the yield and revenue management software.
gastrodat has stood for hotel software for three decades. In recent years, the range of solutions has been expanded in the direction of active self-marketing of the accommodation businesses.
"We are looking forward to the cooperation with happyhotel. Especially in the complex field of yield and revenue management, happyhotel offers the optimal solution. First and foremost, our customers will benefit from this," says Herbert Stegfellner, Managing Director of gastrodat GmbH.
Yield- und Revenue management
Revenue management means revenue management and refers to the economic concept for optimizing revenue. Dynamic prices can be used to influence the success of an accommodation business.
happyhotel
The yield and revenue management software happyhotel is connected to the hotel program gastrodat and analyzes all booking data – except the personal data. The software aims at predicting the demand in order to adjust the prices accordingly. Based on the data obtained, the algorithm generates up-to-date and individual price proposals.
In order to predict demand, further information is fed into the yield and revenue management software. This includes past data, current booking rates, current and future occupancy rates, regional events and competitor prices.
This enables happyhotel to predict the optimal prices.
"gastrodat is one of the most established PMS systems in the DACH market, so we are looking forward to the close cooperation. Through happyhotel, gastrodat customers can expand their range of functions and generate more revenue through dynamic pricing," says happyhotel COO Sebastian Kuhnhardt.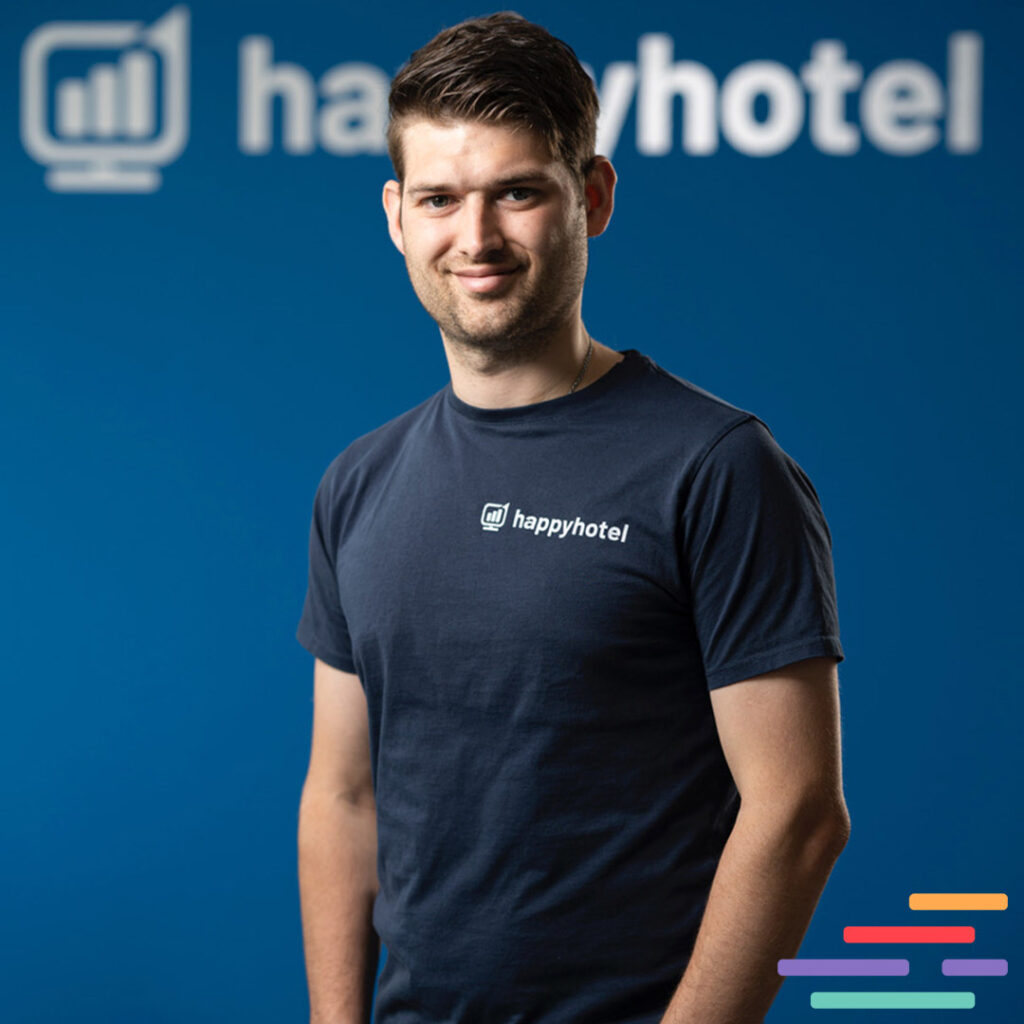 Consultation Notice:
gastrodat GmbH
c/o Theresa Pöschl B.A.
T. 0664/832 3353
M: theresa.poeschl@gastrodat.com