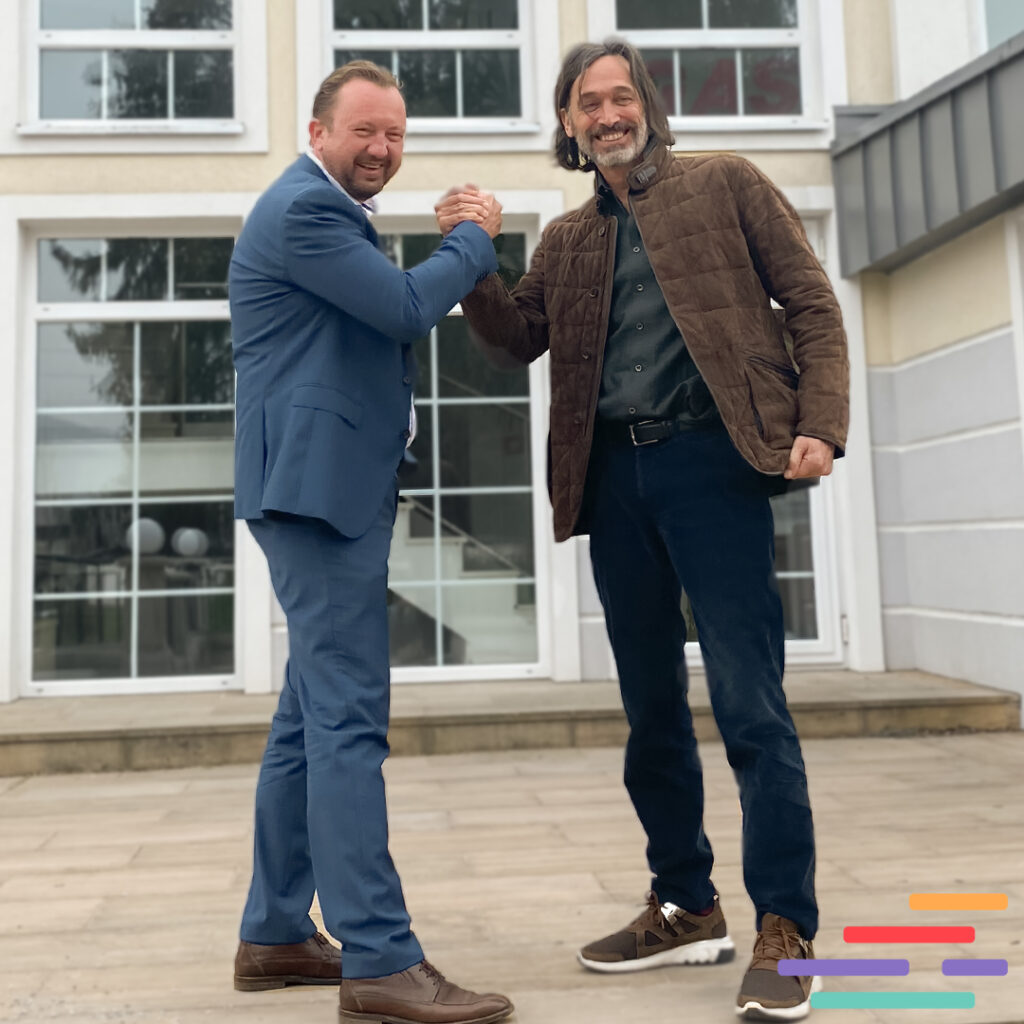 Salzburg/Grödig – An era is coming to an end at the hotel software company gastrodat: Company founder Rudolf Hofherr is handing over the management entirely to Herbert Stegfellner and will remain with the company as a shareholder.
The change in leadership is associated with a massive growth strategy that will digitally advance the hotel industry internationally.
In 30 years, Rudolf Hofherr has developed gastrodat GmbH from a one-man show into a leading hotel software company – always with the aim of relieving hoteliers of their daily work. Now he is putting his work into the hands of Herbert Stegfellner, who will increase the pace of innovation and implement new strategic initiatives.
"Rudolf Hofherr's philosophy and passion towards technology are strongly embedded in the company and its employees. We are thus ideally positioned to meet the demand for modern software solutions in the future," says a delighted Herbert Stegfellner, now the sole managing director of gastrodat GmbH.
simplify hospitality
Rudolf Hofherr sees the company in good hands with his successor: "Herbert Stegfellner has an extraordinary talent for business development and I am sure that, in addition to his outstanding professional qualifications, he will bring enthusiasm and ambition to the role of managing director."
Within 30 years, gastrodat has developed from a provider of a digital room plan to a company that provides broad support to more than a thousand hoteliers, especially in German-speaking countries: From guest management to booking solutions and marketing tools.
Under the motto "simplify hospitality", more than 30 employees are now working to make hospitality easier for their customers. "We give receptionists the time and energy to take care of their guests," emphasizes Stegfellner.
Make bookings easier
Hofherr will continue to support gastrodat in this – but now in a different way. The visionary is already working with a new start-up to improve hotel bookings online. To this end, he is cooperating closely with gastrodat. Because the goal is the same: to advance the hotel industry digitally.
For further information, please contacts:  
gastrodat GmbH
Thomas Surrer
T. 0664 9655 189
M: thomas.surrer@gastrodat.com